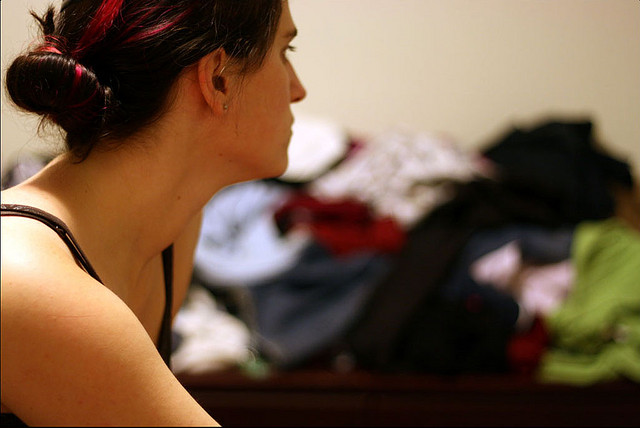 Do you stack all the dirty clothes in a single basket or hamper until the mound of clothes screams to be washed and only then do you sort?
With that amount of dirty clothes, do you spend more than 30 minutes sorting delicate-not delicate, light- heavy, white-colored, dirty-dirtier-dirtiest?
What if while you sort, your mom suddenly calls and you chat on the phone for hours? You could have spent that time running the washer already but because the laundry isn't sorted yet, you spend another few minutes on it.
Because you keep using clothes, naturally you keep accumulating laundry and as such, you keep sorting before washing. If there are children at home, all the more the mountain of laundry piles up. But why keep sorting when you can go ahead and wash right away with the clothes already sorted beforehand? How is that? With the help of the laundry sorter!
With a laundry sorter, dirty clothes are both gathered and sorted at the same time by placing them accordingly into their designated slots.
With several sorters (especially those with 3 partitions) there will be enough for each type of clothing: whites, darks, socks, undies, delicates, and so on.
In case you need to rush-wash a certain type of clothing, you'd immediately know where to get it and not waste time sorting through the entire heap.
Anytime you are ready to do the laundry, you simply lift and carry the bag into the laundry room or straight to the washer.
At an early age, children are taught how to have an organized laundry; in essence able to help ease the task.

Why do you need to sort your laundry?
Sorting takes time. It can be a hassle but it is important that you do it or you risk ruining your clothes. In the long run, sorting pays off because clothes are preserved better. They are not subjected to faster wear and tear and they don't get accidentally washed along with clothes or fabrics from which they don't belong such as those that you bleach or wash using heavy setting.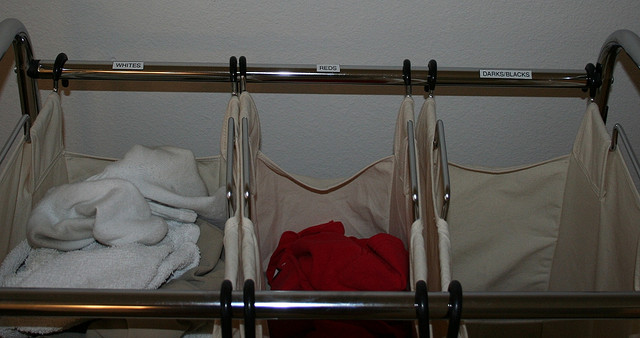 With your clothes already sorted, it will be easier to…
Some stains, especially those on children's clothes can be very stubborn and pre-treatment may be necessary. Once clothes are washed and dried, stubborn stains can be harder to remove. With clothes already sorted, checking for stains becomes easier and faster.
Check for pocket contents

How many times have coins, paper bills, keys and other pocket contents get caught or caused a problem in the washer and/or in the tubes?  Not every family member ensures to empty their pockets before tossing their trousers in the laundry. But with the clothes already sorted, you have ample time to check the pockets.
Your time need not be spent longer doing your laundry if you pre-sort prior to washing. Experience the practical uses of a laundry sorter and instead of spending longer hours on laundry, spend more time enjoying your family or your "me time".