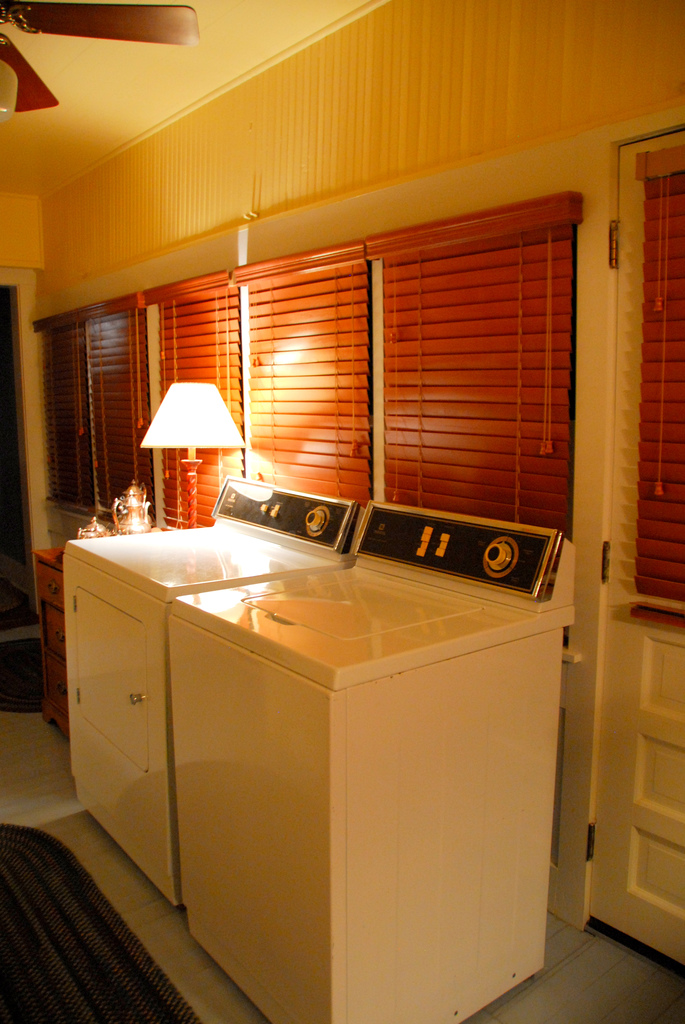 The laundry room used to be in or near the garage, in the basement or in some cases, a separate shed that is a few steps from the house. These days, it has become a contender for the best room in the house. And why not? If it is among the busiest, most utilized rooms in the house, might as well make it as functional as you can and attractive too! That will make laundry day a little more enjoyable. But where should you place your laundry room?
Recently, more and more homeowners and homebuilders are putting an importance on where the laundry room should be placed. The views and reasons vary but there is one thing they all agree on: it has to be somewhere convenient.
What brought the change about?
Modern washers and dryers are quiet compared to how they were in the old days when they made so much noise. Naturally, you'd want the laundry room somewhere you can't hear the machines whirring as you watched TV.
Large families accumulate so much laundry that they'd want the laundry room in a convenient spot where dirty clothes and lines can be placed conveniently and not have them strewn along hallways and other areas where they can become an ugly sight.
Washer and dryer models today don't only perform better and quieter, they also look strikingly attractive so that they are treated like pieces of furniture to be displayed and not hidden somewhere.
Given these reasons, the laundry room location has become one of the major considerations in new home designs. In existing homes where the laundry area is inconveniently located, a change of location may be considered. That would naturally entail major expenses because the assistance of experts will be needed to see that there is enough floor support and proper plumbing system.  There is also the installation of necessary electrical lines or gas line depending on what runs the machines plus overall ventilation to keep humidity at bay.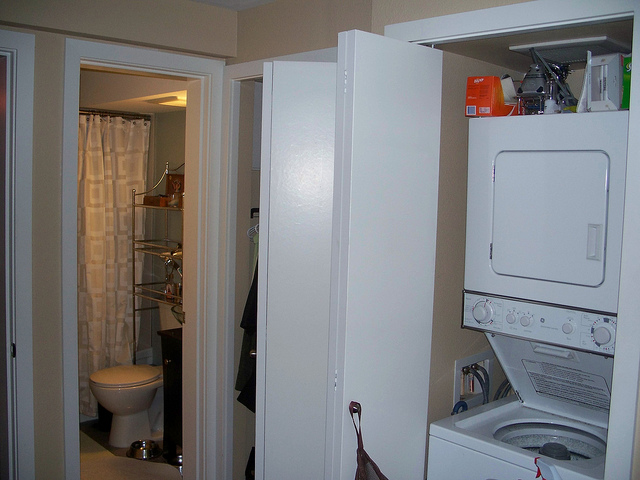 But after all considerations are taken care of and the laundry room is in a convenient spot in the house, here are the things you are sure to enjoy:
No need to haul your dirty clothes, bed sheets, curtains and linens in the basement or in the garage.
It will be easier to multi-task because you can do other chores while the machines do their job.
Laundry will no longer be a dreadful task. To make laundry time a more welcome task, you can make your laundry room more attractive by decorating it.
With a well-located, well-designed laundry room packed with the latest washer and dryer models, the benefit may be more than convenience. These machines are designed in a way that you can put them higher so that there are strains on your back.
Your space is small? That is not a problem either because there are stackable models that can free your small space up.
Decorate it, paint it, make it look pleasing to the eyes and you too will agree, the laundry room may yet be the best room in the house.