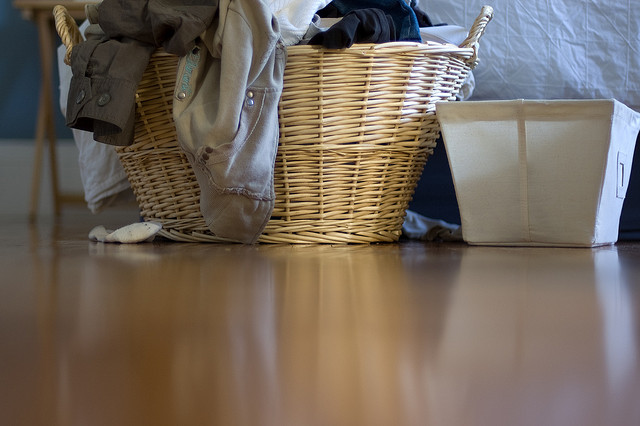 We can all agree that doing the laundry is easily the least favorite chore because it seems like it takes forever to sort, wash, dry, fold and iron each garment. What we need are some clever tips that can successfully speed up this boring chore.
Planning ahead is the thing we need, especially when it comes to organizing and sorting. And which is the most important bathroom organizing tool? That's right: laundry baskets. Having a system organized for collecting dirty clothing and returning clean clothes is probably the most important step that will help you keep your washing under control.
First of all, you need to consider where to place the baskets, hampers, sorters and/or bags. Which are the prime locations for placing collection baskets? Bedrooms, mudrooms and bathrooms are the first locations that come to mind, right? However, if you place your collection baskets in the bathroom, make sure they are outside the room because your bathroom's high humidity might cause sour smell and mildew to develop.
But first, let's see how to choose the best laundry baskets. With so many different types of baskets available on the market, buying this laundry tool is not as easy as it sounds. Don't worry though; following are the features of some of the most popular baskets.
Wicker laundry baskets
Wicker baskets are the most popular ones, as they stood the time test and are very sturdy and strong. Moreover, they are easy to maneuver and come in different sizes and shapes – each shape offering special benefits. They are also cheaper than other similar types of baskets. Although a plastic hamper or laundry bag can hold dirty clothes as well, more and more people opt for wicker baskets because they are more attractive. You can easily coordinate them with the surroundings of the room. However, there are some cons you should consider. For example, wicker is a natural fiber that easily absorbs moisture from steamy bathrooms and damp clothes. Trapped moisture can lead to discoloring the wicker, making the basket a breeding ground for mildew and mold.
Plastic laundry baskets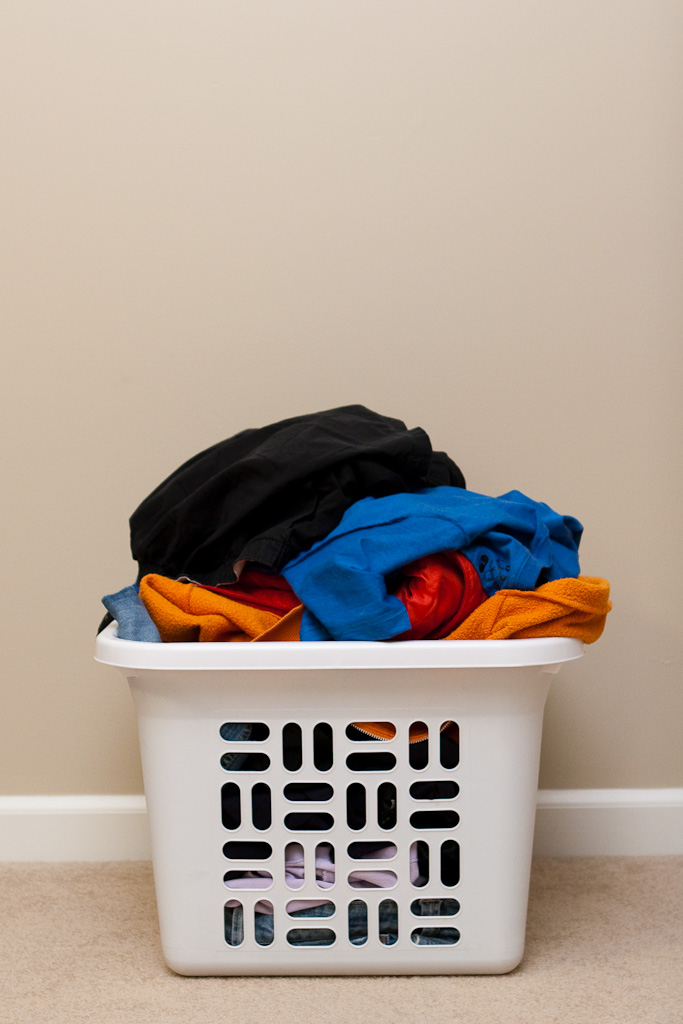 Plastic baskets are light, durable and can hold a lot of laundry. They are available in plenty of different colors and shapes. The fact that they are easy to clean is probably the reason why many people are buying them. Unlike wicker baskets, plastic laundry baskets are mold- and mildew-resistant. If you're planning to display your laundry basket in the bathroom or bedroom, you should opt for more stylish baskets. Many plastic versions of these plastic baskets feature interesting designs like horizontal strapping for security and ventilation, meaning they are convenient to use.
Baskets and Stylish Bathrooms
Is it possible to take a basic concept like a laundry basket and transform it into a stylish item? Many companies have actually done that. There are different laundry baskets with amazing designer touches which come with a price that won't break the bank. Today's laundry baskets are designed with a modern accent in order to correspond with the latest fashions regarding home interior.